WHAT JONAH HILL CAN TEACH YOU ABOUT SUCCESS

WHAT JONAH HILL CAN TEACH YOU ABOUT SUCCESS
Hey guys, Dan Thomas from Image Doctor and Improvemant.com and watch the video above or read the article below to learn WHAT JONAH HILL CAN TEACH YOU ABOUT SUCCESS.
Do you remember Jonah Hill in his breakout film SUPERBAD? If not the image below may jot your memory: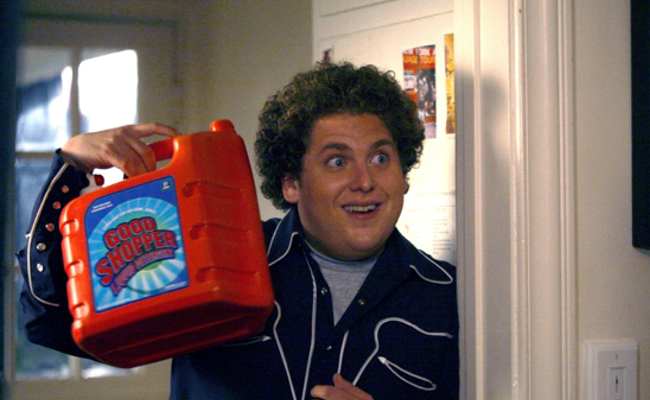 Now if you've seen Superbad then you know that Jonah Hill's character was the opposite of serious and the furthest thing from a successful type of character in that rib cracking comedy.
Jonah Hill then compounded this less than serious persona by following up with more comedy box office hits including:
THE 40 YEAR OLD VIRGIN with Steve Carrell, Seth Rogen and Paul Rudd
KNOCKED UP with Seth Rogen and Paul Rudd
FORGETTING SARAH MARSHALL with Jason Segel and Russell Brand
FUNNY PEOPLE with Adam Sandler and Seth Rogen
GET HIM TO THE GREEK with Russell Brand
With a movie rap sheet like that it's easy to see why you may have been somewhat surprised by the title of today's post being: WHAT JONAH HILL CAN TEACH YOU ABOUT SUCCESS. 
With that said Jonah Hill famously surprised the film industry and changed the perception of movie goers when he starred in the serious drama film Moneyball with Brad Pitt in 2011 which saw him nominated for much coveted Oscar for best supporting actor in a feature film.
Whilst he built an insanely successful career as a comedy heavyweight, as with many comedic actors it can naturally be more challenging to take them as seriously as people that would have incredible success and drive within their own lives.
Starring alongside Bradd Pitt in the very successful Moneyball and displaying a wider skill set and diverse acting ability certainly changed peoples perceptions but Jonah Hill immediately followed up this role with the less than serious and very goofy 21 Jump Street and it's sequel 22 Jump Street with Channing Tatum.
SO WHY AM I RECITING JONAH HILL'S FILM RESUME AND HOW IS THIS GOING TO INCREASE YOUR OWN MOTIVATION TO SUCCEED? 
I did so as a reminder that often there is far more to people and their lives than the jobs they hold, the personality they portray and the people they choose to spend their time with.
It turns out that Jonah Hill is a very intelligent, incredibly passionate and hard working professional who possesses the humility and foresight to realise that SACRIFICE in the short term can lead to great success in the long term.
You may be familiar with the 2013 smash hit drama THE WOLF OF WALL STREET starring Leonardo DiCaprio and directed by the famous Martin Scorsese. Leonardo DiCaprio was paid $10 Million dollars for playing the lead role in Wolf of Wall Street. This sum which was paid for the 6 month shoot breaks down to:
$1.6 MILLION PER MONTH 
$385'000 PER WEEK 
$55'500 PER DAY 
It turns out that despite him non serious roles, Jonah Hill is as serious as cancer when it comes to film, acting and also writing as he is a writer as well as actor and studied all 3 specialities at film school in New York after growing up in California.
It also turns out that like so many other aspiring writers that Martin Scorsese is Jonah Hill's "creative hero".
The combination of having immense admiration and respect for Leonardo Di Caprio and a total obsession with Martin Scorsese led to Jonah pushing his manager to put him forward for the role of Leonardo Dio Caprio's friend and business partner in the Wolf of Wall Street.
A short time later Jonah Hill's manager sent him the movie script for the Wolf of Wall St which was exciting, but it was delivered with the news that Jonah "was at the very bottom of a long list of better and more accomplished actors" all desperate to start alongside Leo Di Caprio and directed by Scorsese.
After reading the movie script 3 times Jonah was not just desperate to be in this film, he was overcome with an obsession to play a part he felt was unintentionally written for him.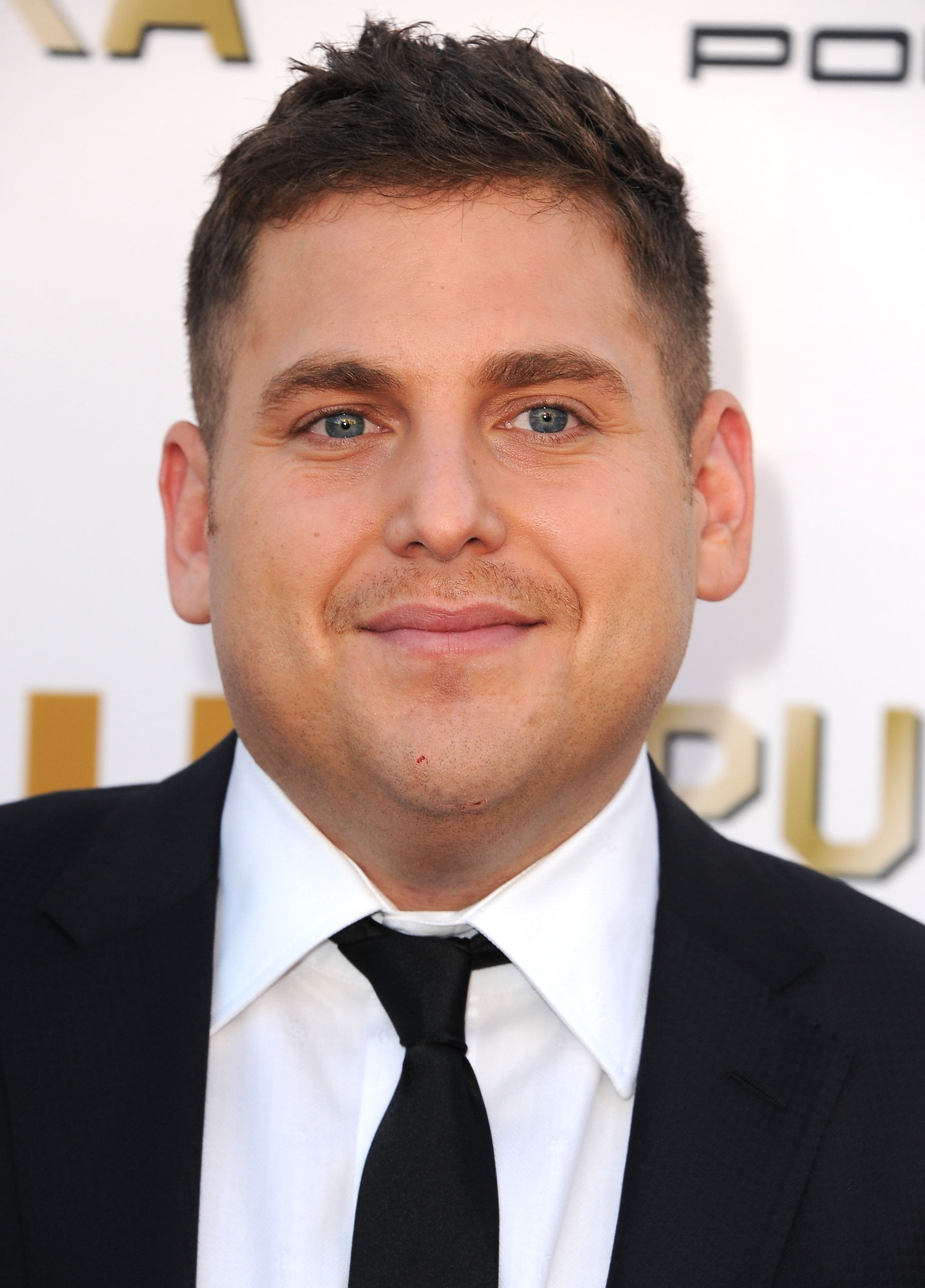 AND HERE IN LIES THE LESSON OF SUCCESS THAT JONAH HILL CAN TEACH ANYONE ASPIRING FOR THE SAME SUCCESS IN CAREER, BUSINESS OR LIFE.
In order to make his dream a reality and appear in a film starring Leo Di Caprio and directed by Martin Scorsese, Jonah Hill did the following:
SEEKED OUT DI CAPRIO WHEN BOTH IN MEXICO PROMOTING SEPARATE FILMS
PASSIONATELY FUTURE PACED HIS VISION OF THE CHARACTER HE WANTED TO MAKE HIS OWN TO DI CAPRIO FOR 90 MINUTES STRAIGHT
MADE DI CAPRIO SUCH A BELIEVER THAT HE FELT COMPELLED TO PERSONALLY PUT FORTH JONAH'S CASE TO SCORSESE
BUT THAT'S NOT THE REAL STORY
The real story is the TRADE OFF that took place. Martin Scorsese and the producers of Wolf of Wall Street felt that in order to pass on far "better" and more accomplished actors than Jonah Hill, they would save some cash as making a movie is a business first and offered Jonah what is known as "SCALE" in the film industry.
Scale is the minimum wage that the SAG or screen actor guild's has imposed upon any producers creating a film. The scale minimum wage had been set at $60'000. So whilst Di Caprio was being paid $10 million dollars for the 6 month shoot, Jonah Hill would receive 1/166th of that price tag to work for the same six month period.
So this means that despite being gifted his dream role playing alongside our generations most successful actor and directed by potentially any generations most successful director, Jonah Hill had to do so for minimum wage despite being an Oscar nominated star of Moneyball and leading or supporting actor in many huge and commercially successful films including The 40 year old Virgin, Knocked Up and Forgetting Sarah Marshall.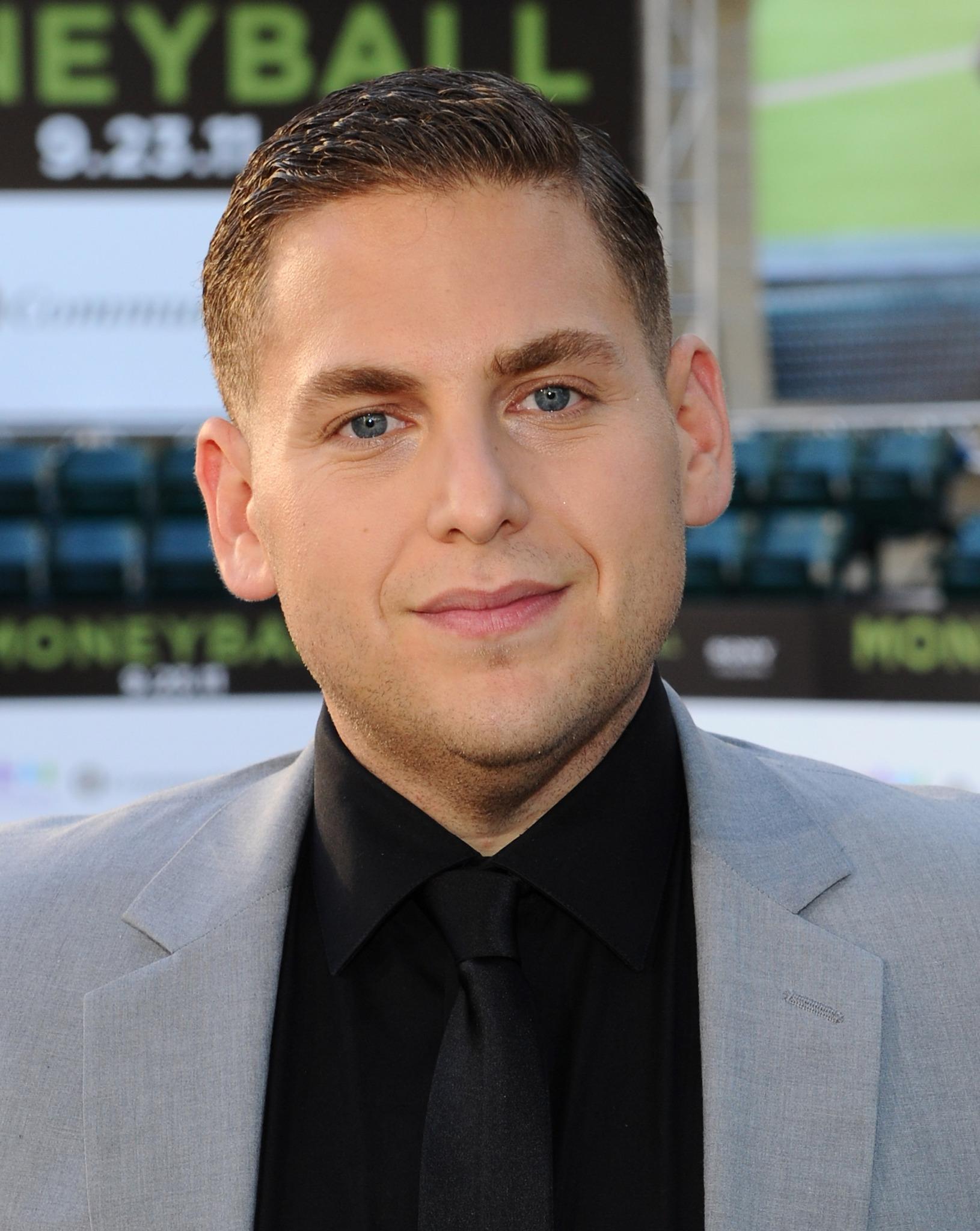 So how do you think Jonah Hill, the successful and usually very high paid actor (millions of dollars per movie) reacted to this minimum wage offer? Instead of throwing a hissy fit, demanding a meeting with the studio heads and commencing a chess game of back and forth salary negotiations Jonah hill instead make one DEMAND:
He didn't DEMAND a percentage of the box office takings in return for minimum wage.
He didn't

DEMAND

parts in future Scorsese/Di Caprio films
And he didn't DEMAND any percentage of the merchandise and book
What Jonah Hill

DEMANDED

was for the heads of studio to sign the contract that very same night so that they were legally obliged to cast him in the role which would safeguard his dream of being involved with his acting and creative writing heroes.
Jonah Hill made this demand because he realises that a SUCCESS PRICE can't be placed on experience and the skill development that would come from being apart of such a role.  If you're actively seeking success and have made the effort to invest in your own personal development then as sure as the sun rises and falls, you would have read or been told about the power of finding mentors and learning from them for future or sustained success. 
And by signing on for minimum wage despite having the skills, experience and track record to be paid millions, Jonah Hill knew that spending 6 months with the likes of Di Caprio and Scorsese and all that he would learn in that time would be an experience he would have PAID FOR or done FOR FREE which is why $60'000 would have been like an added bonus for Jonah Hill.
Essentially he was being paid a sum of money to live out his dream and spend 6 months soaking up knowledge and experience that would help grow his career and put millions and millions of dollars back into his bank account over the remainder of his career. And you know what, IT PAID OFF 
THE RESULT OF GETTING PAID $60'000 FOR THIS ROLE 
JONAH WAS NOMINATED FOR AN OSCAR FOR THE BEST SUPPORTING ACTOR IN A FEATURE FILM
HE RECEIVED WIDELY CONSISTENT PRAISE AND POSITIVE REVIEWS BY ALL INFLUENTIAL FILM RELATED REVIEWERS AND MEDIA SOURCES
HE ACHIEVED HIS CAREER DREAM OF WORKING WITH HIS CREATIVE HERO BEFORE THE AGE OF 30
HIS AMAZING PERFORMANCE HAS MADE HIM A HEAVILY SOUGHT AFTER ACTOR WHICH WILL MAKE HIM MILLIONS UPON MILLIONS OF DOLLARS IN THE FUTURE
JONAH HILL WAS NAMED IN THE #1 SPOT OF PEOPLE WITH MONEY MAGAZINES HIGHEST PAID ACTORS WITH AN ESTIMATED $96 MILLION DOLLARS IN COMBINED EARNINGS
I've included 2 videos below that I suggest you watch:
An interview Jonah Hill did with Ellen Degeneres about the process of being chosen to star in the Wolf of Wall Street alongside his heroes. Below the first video I have included the take out quotes that I believe are powerful success principles we can all learn from and I've highlighted what type of success principles each quote demonstrates.
A longer 70 minute interview on the famous Howard Stern radio show in which Jonah Hill documents his entire career and the rise from a struggling box packer in a warehouse to a Hollywood heavyweight and how he got there.
So what's the take out and how can you apply what Jonah Hill did to your own pursuit of success? See my suggestions below:
FIND MENTORS THAT HAVE SUCCEEDED IN THE FIELD YOU'RE STRIVING TO SUCCEED IN AND DON'T USE LACK OF FUNDS AS AN EXCUSE. IF YOU CAN'T AFFORD TO PAY TO MEET REGULARLY WITH A MENTOR THEN READ BOOKS AND ARTICLES, WATCH YOUTUBE VIDEOS AND LISTEN TO PODCASTS BY PEOPLE WHO HAVE ALREADY SUCCEEDED AT WHAT YOU'RE TRYING TO ACCOMPLISH.
REALISE THAT INVESTING IN TRAINING, COURSES AND SEMINARS MAY STING YOUR BANK ACCOUNT IN THE SHORT TERM BUT WILL RESULT IN THE ATTAINMENT OF SKILLS THAT INCREASE YOUR SUCCESS AND INCOME EARNING CAPACITY IN THE LONG TERM.
TRADE TIME FOR LEARNING THAT YOU'RE NOT PAID FOR. AS ABOVE THIS CAN INCLUDE READING, WATCHING AND LISTENING TO RESOURCES THAT WILL INCREASE YOUR ABILITY TO SUCCEED WHILST OTHERS ARE WATCHING TV, PLAYING COMPUTER GAME OR GETTING DRUNK OR HIGH.
REALISE THAT ANY FORM OF SUCCESS IS A TRADE OFF AND NOTHING WORTH HAVING IN LIFE COMES FREE OF CHALLENGE, STRUGGLE AND OFTEN PAIN AND UNENJOYMENT.
I implore you to watch the videos below and use them as yet another motivational to start you off on or keep you on your own personal path to success however and whatever that looks like to you.
JONAH HILL ON ELLEN
ELLEN INTERVIEW TAKE OUTS
"MARTIN SCORSESE IS MY ACTUAL CREATIVE HERO" –

MENTORSHIP
"I GOT A CALL FROM MY AGENT WHO TOLD ME I WAS AT THE VERY BOTTOM OF A LIST OF FAR BETTER AND MORE ACCOMPLISHED ACTORS TO PLAY ALONGSIDE LEO IN A MARTIN SCORSESE FILM. EVEN THAT CALL ALONE WOULD HAVE BEEN THE COOLEST MOMENT EVER" –

HUMILITY AND GRATITUDE
"I THEN READ THE MOVIE SCRIPT THREE TIMES AND I KNEW WHEN I READ THAT SCRIPT I HAD TO PLAY THE PART" –

DEDICATION

(READING SCRIPT 3 TIMES)

AND SELF BELIEF
" I ASKED IF I COULD MEET WITH HIM (LEO DICAPRIO) AND TOLD HIM ALL ABOUT THE CHARACTER DONNY AND WHAT I THINK HE SHOULD BE LIKE (IN THE FILM) –

COMMITMENT AND FUTURE PACING
" I HAVE TO PLAY THIS PART, I DON'T CARE WHO ELSE GET'S THE ROLE, I'LL KILL THEM CAUSE I HAVE TO PLAY THIS PART" –

SELF BELIEF AND PERSISTENCE/NOT TAKING NO FOR AN ANSWER
"LEO CALLED AND TOLD ME I GOT THE PART AND IT WAS THE BEST MOMENT OF MY LIFE" –

GRATITUDE
"I SAID I WANT TO SIGN THE CONTRACT TONIGHT SO LEGALLY THEY CAN'T CHANGE THEIR MIND" –

TAKE CONTROL OF AND MANAGE YOUR OUTCOMES FOR SUCCESS
"I GET THE CHANCE TO WORK WITH HIM (SCORSESE) WHICH IS MY ALL TIME DREAM" – 

GRATITUDE
JONAH ON HOWARD STERN 
If this information was helpful, feel free to subscribe, like and share on social media and keep tuning back into Improvemant.com for regular videos to improve yourself as a man.
And if you would like some help or guidance with your style and image, you can see all my in person and online men's style and personal shopping services at my Image Doctor website.