THINGS EVERY MAN SHOULD KNOW HOW TO DO
THINGS EVERY MAN SHOULD KNOW HOW TO DO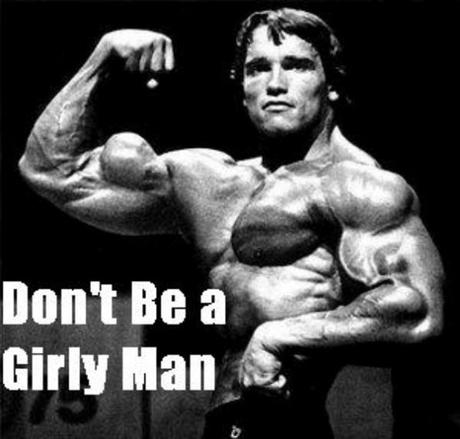 Hey guys, Dan Thomas from Image Doctor and Improvemant.com and watch the video above or read the article below to learn the THINGS EVERY MAN SHOULD KNOW HOW TO DO. 
Today's video is for all the guys out there who care about their reputations as capable and competent men. Whilst I post videos and articles on a range of topics at Improvemant.com, the overall goal I have is to help men be better and more complete versions of themselves.
In doing so I hope that you feel better about yourself and increase the value you can offer to women as a single man, boyfriend or husband. This goal ties in well with today's video as we are listing examples of what all modern day men should know and be able to do.
So lets jump straight into this list and I suggest you take note of any skills or tasks you are unable to do and take steps to learn how to do so to become a more complete and capable modern day man.
THINGS EVERY MAN SHOULD KNOW HOW TO DO
OBVIOUSLY CHUCK NORRIS CAN DO ALL THESE TASKS IN HIS SLEEP!!
CHANGE A TYRE
So picture this, you have spent months trying to win over the cute girl in the office or the girl you see at the train station every morning and you finally lock in a first date with her, you have chosen a great restaurant, bought some flowers and gone clothes shopping and have some killer new threads.
You pick the girl up and she looks absolutely stunning, your driving to the restaurant and the conversation is flowing like the niagra falls, then BANG!! You drive over a sharp object and your tyre goes flat.
Even of they don't realise it themselves consciously, women are programmed to want a man that can protect them and is capable to fend for himself. So if your date turns into the two of you standing on the side of the road waiting for roadside assistance, don't be surprised if your dream girl is the one that got away.
UNDO A BRA
Whilst women don't want to be with a sleaze who has lost count of how many women he's slept with, they also don't want to be with a guy who has no experience and doesn't know what he's doing.
Not knowing how to undo a bra is a sure fire way to highlighting your inexperience so make sure you know how to perform this necessary skill.
TIE A TIE
Not being able to tie your own tie is a very juvenile display and something that should be learnt as a teenager. The standard 4 in hand tie is the foundation knit that all men must now and you can then build on this with the addition of learning how to tie a half and full windsor knot as well as knowing how to tie a bow tie if you are likely to attend events requiring a tuxedo.
LOCATE AND EFFECTIVELY STIMULATE THE CLITORIS
Here at Improvemant.com, a lot of my focus is around sexual based content to improve men's skills and abilities in bed and men would be horrified at the amount of e-mails I have received from women with requests to make videos on how to properly locate and stimulate the clitoris.
The women asked and I listened and I have included a number of clitoris related videos below in the description field that all men should watch if they want to perform well in bed.
LAUNDRY
Few things scream Peter Pan syndrome and advertise immaturity like ruining clothes because they weren't sorted properly before being washed. In addition to knowing how to sort his laundry into the necessary piles, a modern day man also needs to know the different settings on the washing machine, how to hang the washing so it dries and the best way to fold and store his clothing.
I have previously posted various videos on how to do the laundry and I've included those videos in the description field below for you.
SIGNATURE DISHES
If a man wants to impress a lady then he needs to have 3-5 signature dishes that he is comfortablle and confident to cook for a woman. Women find this culinary skill very sexy and appealing.
So just choose and nail 3-5 solid dishes that will impress a girl including one vegetarian option to cover that dietary preference which will highlight your versatility and thoughtfulness in the process.
CHOOSE THE RIGHT WINE
A refined man is appealing to women and being able to choose certain wines to pair with certain foods is certainly a refined skill that will demonstrate your experience and a certain level of sophistication and class.
IRONMAN
All grown men should know how to iron their clothing, especially dress shirts. This skill is a non negotiable so be sure to take the time to teach yourself if you don't know how to do so.
HOW A SUIT SHOULD FIT
Have you hear the saying that "a man in a suit to women is like a woman in lingerie to men". This saying is certainly true but only when the guy is wearing a properly fitting suit.
Through my image consulting business Image Doctor, I routinely witness men wearing suits that are on most occasions too big for them and do a poor job of presenting their physique in the most favorable light so watch the video I have included below in the description field to understand exactly how a suit should fit a man.
GIVE A GOOD MASSAGE
If you want to be a man who is good in bed, you simply must know how to give a good massage. Being good in bed is so much more than how long you last and whether she has an orgasm or not.
Examples like that are the least of your worries and what is of the greatest importance is your ability to connect with a lady, turn her on both physically and emotionally and master the art of foreplay.
And the selfish, pleasurable act of providing a full body massage is one of the most effective forms of foreplay that a man can utilise.
COOK SCRAMBLED EGGS
This isn't a factual statement in any way, but you're not a man unless you can cook scrambled eggs, PERIOD!!
HOLD A BABY
Whether you want to have children or not, every man should know the correct way to hold a baby. This is a skill that women will critique with the intensity of a driving instructor critiquing a parallel park.
So if you want to impress any lady you must learn the correct way to hold a baby.
REVERSE/PARALLEL PARK
In a similar way to our example of not being able to change a tyre, can you image driving a lady to a restaurant or cinema and having to do laps of the car park or streets because you can't reverse or parallel park into an available spot?
This won't be a good look so take the time and effort to learn both these necessary skills.
JUMP START A CAR
Jump starting a car is another necessary skill that all men should learn if they don't want to be stranded and needing to call road side assistance or have their car towed away.
START A CAMP FIRE
Knowing how to start a camp fire is another evolutionary skill that many women would be programmed to find impressive and appealing which daes back to our history as cave men an women and the need to create fire to protect ourselves and stay alive.
PERFORM CPR
Every person regardless of gender should know how to perform CPR. This skill is literally a life saver and there would literally be few things worse than looking on helplessly as a loved one or stranger in need requires CPR but you are not sure how to do so.
PROPER HANDSHAKE
You only get one chance to make a strong first impression and there are few bigger first impression killers than a weak handshake. A real man has a firm, but not overbearing grip, looks the recipient in the eye and shakes for long enough to demonstrate enthusiasm but short enough to not be awkward.
So take note of any of the skills that you don't feel you are capable in performing and be sure to make the effort to develop these skills and become a more well rounded, modern day man.
If you enjoyed this post, feel free to like, share and leave your comments below and keep tuning back into Improvemant.com for regular videos to improve yourself as a man.
And if you would like some help or guidance to improve or update your current your style and image, you can see all my men's personal styling and clothes shopping services here at my Image Doctor website – http://imagedoc.com.au
CLITORIS VIDEOS 
LAUNDRY VIDEOS
SUIT FIT CONSIDERATION