NOSE HAIR REMOVAL OPTIONS FOR MEN
By Dan Thomas on March 12, 2016
NOSE HAIR REMOVAL OPTIONS FOR MEN
Hey guys, Dan Thomas from Image Doctor and Improvemant.com and watch the video above or read the article below to learn the different NOSE HAIR REMOVAL OPTIONS FOR MEN. 
When it comes to first impression killers, there are few things more damaging than stray nostril hairs that are impossible to take your eyes off and just scream of lack of effort and pride in ones appearance.
The harsh reality is that visible nostril hairs are nasty and ugly so let's look at the different nose hair removal options for men and the pro's and con's of each so that you can get on top of this image killer.
There are 4 main options and I've actually listed the options in order of what I believe is the best to worst options.
#1 – NOSTRIL TRIMMING TOOL
In my opinion the best nose hair removal options for men are specific nose hair grooming and trimming tools that are battery or electric power operated. See some example images below of these specific tools:
It's important to note that whilst these purpose built battery and electric powered nose trimmers can be very effective, this is generally not the case with cheap or poorly manufactured machines that tend to pluck the hairs instead of smoothly cut the hairs shorter.
In my personal opinion, the best nose trimmer tool that I've used is called the Remmington wet tech nose, ear and eyebrow trimmer (pictured above).
This tool is very versatile and has 3 separate attachments for the ears, nose and eyebrows and 2 of those attachments are effective for removing the hairs inside the nostrils.
You can find this tool here at http://www.shavershop.com.au/online-store/beard-trimmers/nose–ear-trimmers/remington-nose–ear-trimmer.html
PRO'S OF NOSE TRIMMER TOOLS
There is no pain involved if you use a good quality grooming tool
The hairs are removed quick and easily within minutes
The grooming tools are not expensive to buy
CON'S OF NOSE TRIMMER TOOLS
The hair is trimmed and not removed fully from the root
Cheap or poorly manufactured trimmer tools can be painful and ineffective
#2 – PLUCKING
The second best nose hair removal options for men is to use tweezers to pluck the hairs from your nostrils.
You are best to use tweezers that have large, rounder tips rather than very thin sharp tips. This will allow you to purchase more hairs per pluck and the rounder tips will be safer as you don't want to scratch or cut the inside of your nostrils.
USE THESE:
NOT THESE: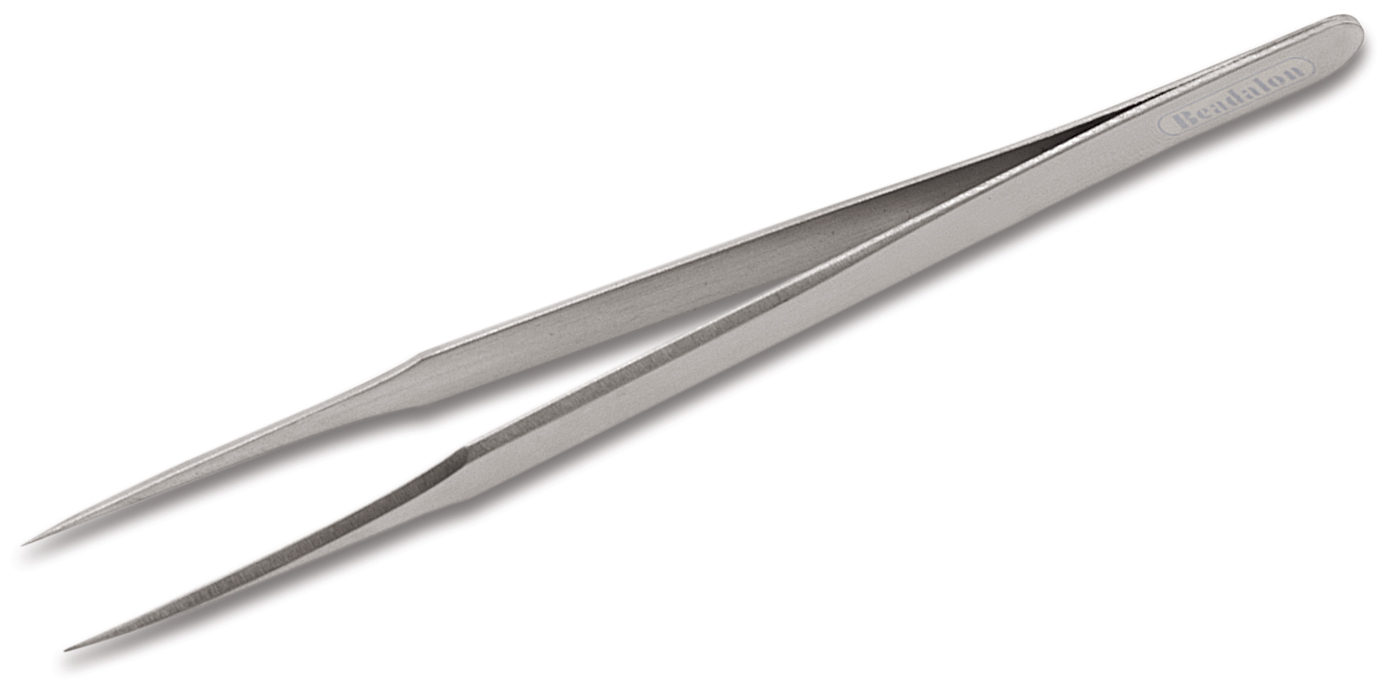 PRO'S OF PLUCKING
The nostril hairs will actually be removed from the root and take far longer to grow back than trimming the hairs
A very low cost option that only requires the purchase of a pair of tweezers
CON'S OF PLUCKING
There is less coverage area when using tweezers so removing all nostril hairs can be a lengthy process
Plucking nose hairs can be painful. It is best to pluck the hairs quickly with a sharp, strong action rather than plucking slowly. Don't be alarmed if your eyes water when plucking your nostril hairs as this is a common reaction.
#3 – SCISSORS
The third nose hair removal options for men is to use small beauty scissors to trim nostril hairs. Just like with the tweezers, you want to use scissors that have a rounder tip rather than very sharp pointy tips that may cut or scratch the inside of your nostrils.
USE THESE:

NOT THESE:
PRO'S OF TRIMMING WITH SCISSORS
A very low cost option that only requires the purchase of a pair of beauty scissors
This option is pain free
CON'S OF TRIMMING WITH SCISSORS
Using scissors is more time consuming than options 1 and 2
The hair is not removed from the root and will grow back faster than plucking
#4 – WAXING
And the fourth nose hair removal options for men is waxing the nostril hairs. This is by far the riskiest option which can go terribly wrong. This option can be performed at home as there are home waxing kits specifically made for the nostrils.
But if you are going to try the waxing option, my advice is that you have this done at a beauticians or male grooming salon. Be aware though that even a professional can have trouble in performing this hair removal option and it may still go wrong.
Essentially nostril waxing involves placing warm wax onto sticks or plastic tools that are then inserted into the nostrils, the wax is left till it sets and then pulled out of the nostrils which removes the hairs as seen in the image below.
I have also included a video below which is actually a live demonstration of nostril waxing so that you can get a better idea of what's involved.
PRO'S OF NOSE WAXING
The hair is removed from the root and will take longer to grow back
CON'S OF NOSE WAXING
This option can be incredibly painful
This option involves travelling to a beautician or male grooming salon (unless you purchase a home waxing kit)
This option can result in ingrown hairs which can be extremely painful
I hope this information has given you a good understanding of the different options you have available for removing your nostril hair. This is a men's grooming task that simply has to be a regular part of your grooming schedule as the results of not keeping in top of this area can be very damaging for your image and reputation in both professional and social environments.
If this information was helpful, feel free to subscribe, like and share on social media and keep tuning back into Improvemant.com for regular videos to improve yourself as a man.
And if you would like some help or guidance with your style and image, you can see all my in person and online men's style and personal shopping services at my Image Doctor website.
NOSE WAXING DEMONSTRATION
Copyright © 2014-2016 IMPROVEMANT. Site by FRAQTION