NEW THINGS TO TRY IN BED | RIMMING | ANALINGUS
NEW THINGS TO TRY IN BED
Hey guys, Dan Thomas from Image Doctor and Improvemant.com and watch the video above or read the article below to learn some new things to try in bed with a woman.
Today's video and article is my next installment in the on going video series of new and exciting things to try in bed to spice up your sex life. I have included the previous suggestion videos below this article for you.
Today's suggestion of things to try in bed is performing analingus AKA rimming AKA giving or receiving a rim job. All these terms are describing the act of licking your partners anus for pleasure.
Before you screw up your nose and dismiss this suggestion, let me tell you the astounding fact which is that the opening of the anus has more nerve ending than a woman's clitoris!! And if you know anything about women and sex then you know that this discovery is a pretty big deal.
The main thing I will say about this topic is that quite simply, you shouldn't knock it until you try it!! And just like a clean vagina, vulva and clitoris is not unpleasant to lick and kiss, a sufficiently clean anus is no different.
But I will warn that initiating the act of rimming is riskier than other bedroom tactics and may be met with some hesitation or instructions to stop.
I would not advise those sleeping with someone for the first or even second or third time to perform a rim job. This is a move reserved for those in relationships, marriages or if you sense the girl is very kinky and sexually open to new things to try in bed.
Regarding those in marriages or relationships, you may feel that it's best to casually bring up the topic of rimming with your wife or partner and gauge her reaction through discussing this rather than going right ahead and trying this during sex.
Doing so may shock or stun her and take away from what could be very pleasurable if she had sufficient time to process what you will be doing (not to mention being able to sufficiently clean the area beforehand)
As for how to perform a rim job?? There really isn't much to the actual technique of this kinky move. Performing effective analingus is much less complex than going down on a girl.
When you perform conventional oral sex on a woman, there are more moving parts to consider including the vulva, vagina and the all important clitoris. And the order and intensity at which you stimulate each of these separate areas is crucial to how enjoyable her experience will be.
photo COLUMBIA PICTURES
To master the art of performing oral sex, watch this video I previously posted on how to perform oral sex she will absolutely love.
When it comes to rimming though, there is just the one area to worry about and all of the anus will feel similar when stimulated. Whilst the actual act of giving a rim job is fairly straight forward and self explanatory, there are several things to keep in mind to avoid any embarrassment or awkardness when giving and especially when receiving a rim job.
CLEANLINESS IS KING
The rim job is best performed after a shower and when particular attention has been given to thoroughly cleaning the area with soap. At the very least the area should be cleaned with some moist wipes before hand.
If neither of these steps have been taken prior, I would advise against performing the rim job.
SNIP, SNIP

If you're a guy and your wife or girlfriend wants to rim you, it is absolutely imperative that you've taken the steps to either remove the hair in this area, or trim it very short.
And in case there are any women watching this video, it is actually possible for you to grow hair in this area and let me say from experience that it's quite the turn off do discover this so you too should take appropriate steps to remove the hair if you want rimming to be a regular part of foreplay.
NO TEETH
I would hope that this next point is no surprise to anybody but for those super kinky people out there, the teeth are not to be used during this act. You wouldn't use your teeth on her sensitive clitoris, so don't use your teeth on the even more sensitive anus.
SPREAD YOUR WINGS

If you've committed to performing the kinky rim job, make sure you commit all the way and spread her bum cheeks nice and wide which will expose the full area for you to stimulate. You wouldn't go down on her with her legs shut together and the same applies at the back.
SPARE HANDS
And be sure to utilise your hands and fingers as you perform the rim job. Not doing so is a waste of valuable resources so touch all areas of her body as you perform this move. It will be particularly pleasurable when you stimulate her genitals as you are rimming her.
BEST RIM JOB POSITIONS
DOGGIE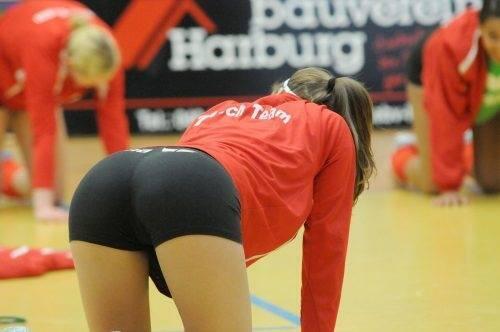 LAYING ON TUMMY (SPREAD CHEEKS)
THE TILT
IMPORTANT
It is also absolutely imperative that I explain an important instruction which is that you can't perform a rim job and then perform oral sex on her. Doing so brings with it the risk of transferring bacteria from her anus to her vagina which can have disastrous consequences.
So either disinfect your mouth before continuing or make the rim job the last sexual act you perform for her.
So I hope today's video and article of new things to try in bed has answered any rim job questions you may have been curious about, or introduced you to a sexual act you had not though of that could add some interest to your sex life.
If you enjoyed this post, feel free to like, share and leave your comments below and keep tuning back into Improvemant.com for regular videos to improve yourself as a man.
And if you would like some help or guidance to improve or update your current your style and image, you can see all my men's personal styling and clothes shopping services here at my Image Doctor website
HOW TO PERFORM ORAL SEX ON WOMEN