MEN'S STYLE MISTAKES TO AVOID: MISMATCHED BELT AND SHOES
MEN'S STYLE MISTAKES TO AVOID: MISMATCHED BELT AND SHOES
Hey guys, Dan Thomas from Image Doctor and Improvemant.com and watch the video above or read the article below to learn another common MEN'S STYLE MISTAKE TO AVOID.
If you missed my previous videos of common men's style mistakes to avoid I've listed and linked to those videos below this article for you. Today's common men's style mistake to avoid is men not matching the colour and finish of their dress shoes with the colour and finish of their dress belt.
I'm amazed at how often I see this cardinal men's style sin committed  as it's very damaging to a man's image and his reputation as a gentleman who understands the finer details of dressing sharp. There are two very simple, yet very important guidelines to ensure you aren't guilty of this common men's style mistake.
GUIDELINE # 1 – EXACT SAME COLOUR 
Guideline number one is that your shoes MUST be the same colour. There is no grey area with this rule, if your shoes are say mid brown it's still not acceptable to wear a belt that is dark brown just because they are in the same colour family.
And it is men's style suicide if you were to wear a black dress belt with brown dress shoes. This is simply wrong and you may as well just not do your hair, wear odd socks, a Hawaiian shirt, a fanny pack around your waist and underwear with holes in them.
Because if you are not going to match the colour of your dress belt with the colour of your shoes then you may as well go big or go home and really take your bad style and go all out with it because you will have already ruined all first impressions made with your mismatched dress belt and dress shoes.
So just as one colour example, if your belt is dark brown then your dress shoes must also be the same dark brown colour to match. The shoes can't be mid brown, light brown or tan. In order to create and maintain the reputation as a sharp dressed man, in this example of a man wearing a dark brown belt, so too must his dress shoes be dark brown in colour.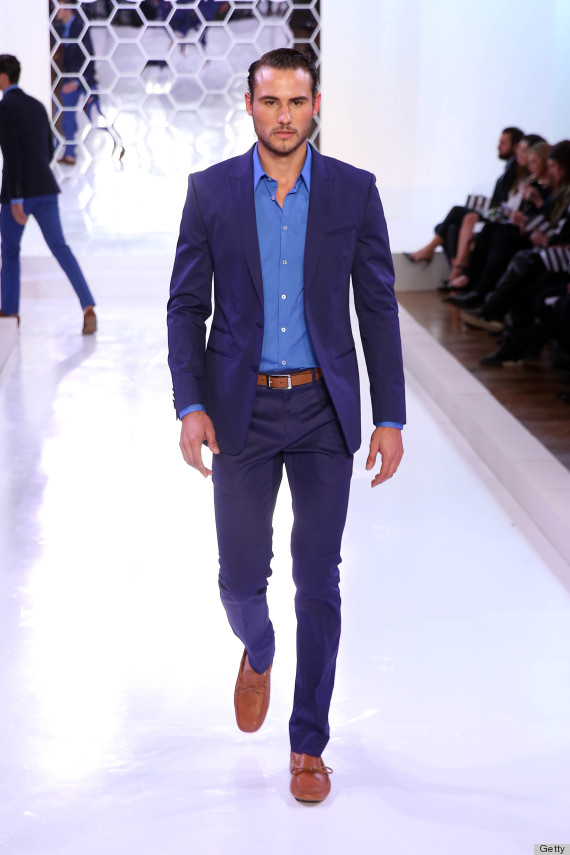 2 MATCHING TIPS 
In order to make sure you have a matching belt for each pair of dress shoes you own, there are 2 specific actions you can take:
1 – BUY MATCHING COLOURED BELT IN THE SAME STORE YOU PURCHASE YOUR DRESS SHOES 
Once you've decided on a pair of shoes to buy, action number one is to ask the sales attendant in the same store if they have a belt that is an exact match for those shoes and stores that are selling just shoes only will often carry matching belts for their range of shoes or at least the more popular best sellers.
2 – TAKE SHOES TO DEPARTMENT STORE AND COLOUR MATCH
If the store where you purchase your new shoes doesn't have a matching belt you can purchase, option number two is to take your new shoes to a department store as they will always have the largest range of colours, widths, styles and sizes to choose from.
The way to find an exact colour match in the department store is to physically remove one of your new dress shoes from it's shoe box and walk along the rows of belts hanging in the belt department. As you see a belt that appears to be a similar colour to your new pair of shoes, physically lay the belt strap across the top of your dress shoes. Continue this process until you find a belt that is an exact or near exact colour match to that of your new dress shoes.
GUIDELINE # 2 – EXACT SAME FINISH 
And guideline number two is to also match the finish of your dress belt with the finish of your dress shoes. By finish I'm referring to the level of shine that the belt and dress shoes possess. There are essentially 2 finishes which is either a high shine/glossy finish or a no shine/matte finish.
Now obviously the first category has many varying levels of shine whereas the matte finish is really just a one and only category with no variation. With this in mind, take a look at the images below to gain a clear understanding of the different dress shoe and belt finishes.
HIGH SHINE FINISH 
MID SHINE FINISH
 LOW SHINE FINISH
 
MATTE FINISH
So if your shoes have a high or mid shine and look glossy then your belt should also have the same finish so that your all elements of your outfit are consistent and you are demonstrating the more refined elements of men's style awareness.
And similarly if your shoes have no shine and are a matte finish then so too should your belt be the same matte finish. If you enjoyed this post, feel free to like, share and leave your comments below and keep tuning back into Improvemant.com for regular videos to improve yourself as a man.
And if you would like some help or guidance to improve or update your current your style and image, you can see all my men's personal styling and clothes shopping services here at my Image Doctor website