MEN'S STYLE MISTAKES: HANGING JACKET ON BACK OF CHAIR
MEN'S STYLE MISTAKES:

HANGING JACKET ON BACK OF CHAIR

Hey guys, Dan Thomas from Image Doctor and Improvemant.com and stay tuned to learn MEN'S STYLE MISTAKES TO AVOID.


If you missed my previous videos of the most common men's style mistakes to avoid just click the style and grooming tab on the home page to find a whole bunch more. 



Today's common men's style mistake to avoid is hanging your suit jacket, blazer or winter coat on the back of your office chair.  Take a look here to see exactly what I mean:

Whilst clothes are hung on clothes hangers for the purpose of effectively storing them, they are also placed on hangers to maintain the clothings shape and structure.


Placing your clothing on good quality hangers will dramatically increase how those items look when you wear them in the short term, as well as prolong the clothings longevity and in turn the value each item provides to you. 


So when you hang your suit jackets, blazers and coats over your office chair, unless your shoulders and back happen to miraculously resemble the exact shape to that of the office chair you sit on, that item of clothing is going to have it's shape and structure distorted. 

What you want to do is ideally hang your jacket, blazer or coat on a wooden or thick plastic coat hanger like this and then place it in a wardrobe at work. 


If there are no cupboards available at the office, but you do have some room near your desk or you actually have an office of your own then the best option is to buy a suit valet which looks like this:

SUIT VALET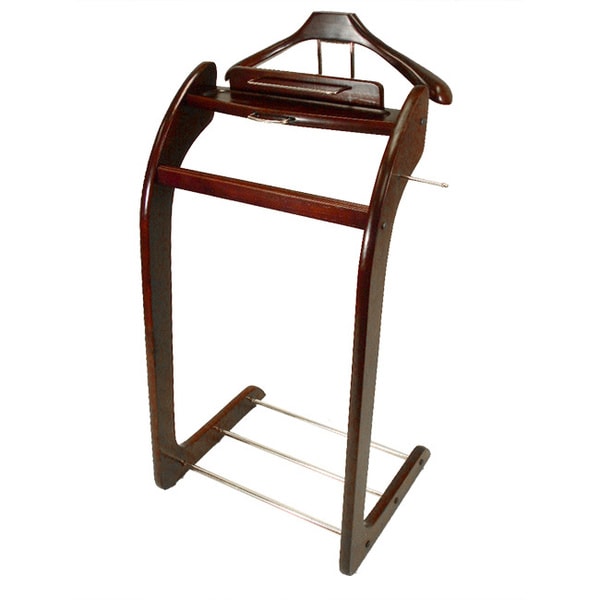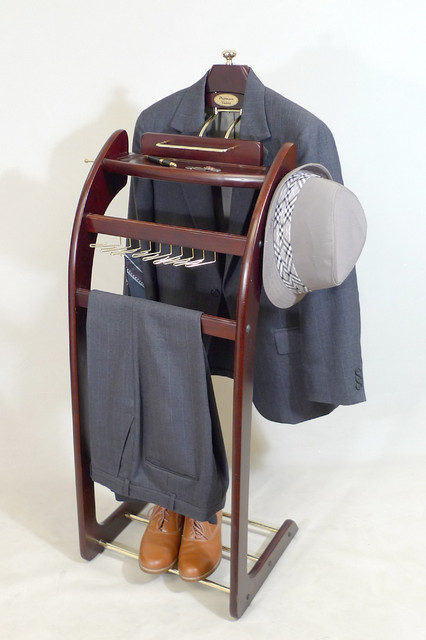 The suit valet is ideal to hang your suit jacket and even an entire suit including pants, waistcoat, belt and even accessories. This is great if your office attire is more business casual but you wear suits for important meetings or when presenting. This way you can always keep a suit ready on your suit valet for when you need it. 

Doing so will also advertise to your colleagues and bosses the fact you have a high level of self pride and make an effort to care for your image which will position you as a sharp looking authority figure who should be taken seriously.
If you don't have your own office or a great deal of room around or near your desk to accommodate a suit valet I do have a solution for you which is the valet chair which is a far more effective option in terms of space as you're combining two uses with the one item as you can see below:
VALET CHAIR
And if finances are an issue you could simple go to any hardware store and purchase an adhesive wall hook as you can see below. Stick that up on the wall and then hang your jacket, blazer or coat up using a quality wooden or thick plastic hanger. 

So just remember that storage and hanging solutions are vital in terms of clothing preservation, longevity and ultimately play a leading role in how sharp you look and the first and ongoing impressions and image reputation your building. 
If you enjoyed this post, feel free to like, share and leave your comments below and keep tuning back into Improvemant.com for regular videos to improve yourself as a man.
And if you would like some help or guidance to improve or update your current your style and image, you can see all my men's personal styling and clothes shopping services here at my Image Doctor website