8 SUCCESSFUL HIGH SCHOOL DROPOUTS WHO MADE MILLIONS
8 SUCCESSFUL HIGH SCHOOL DROPOUTS WHO MADE MILLIONS
Hey guys Dan Thomas from Image Doctor and Improvemant.com and stay tuned to discover a bunch of HIGH SCHOOL DROPOUTS WHO MADE MILLIONS. 
We've all read a hundred times about Mark Zuckerberg, Bill Gates and Steve Jobs dropping out of college and still being super successful. But today I'm coming at you with a list of wildly successful millionaires who didn't even have the chance to attend college because they dropped out of high school.
You may currently be in high school and disillusioned at the pressures placed on you to take the expected college or university route after high school or even just to complete high school through to year 12. Or you may be out in the workforce and wanting to climb the corporate ladder or more likely start your own business but feel hampered because you don't have a high school or university/college qualification.
No matter what the reason you've found yourself reading this post or watching the video above, I hope today's list of wildly successful high school drop outs will prove to you that success can and IS achieved without a piece of paper handed to you by a high school or university.
SIMON COWELL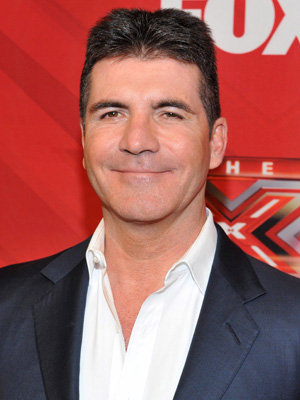 AGE DROPPED OUT: AGE 16 FROM LONDON BOARDING SCHOOL
REASON: Cowell was a self confessed terrible student who didn't want to be at school and actually had to be held back a year and was actually in the same school grade as his younger brother.
CAREER ACHIEVEMENT: Cowell droped out of school to work in the mail room of a record company. He gradually moved his way up the chain of command to manage and market popular bands. He then broke away to create his own record label and was the man behind hugely successful acts including Westlife and Five. With his foot in the music industry he had the idea for a music based reality show which is now known as the X Factor.
CONTRIBUTION: What few people know is that Cowell was the mastermind behind the children's phenomenon The Teletubbies which has provided endless joy to children and in turn their parents all over the world.
NET WORTH: $550 million
WOLFGANG PUCK
AGE DROPPED OUT: AGE 14
REASON: Wolfgang had the desire to take on a culinary apprenticeship and so left school to pursue this career at the ripe age of 14.
CAREER ACHIEVEMENT: After working under influential chefs at famous eateries Wolfgang created his own success with the release of his first cook book and launch of his first restaurant which led to the creation of the Wolfgang Puck Companies which includes the Wolfgang Puck Fine Dining Group, Wolfgang Puck Worldwide Inc and Wolfgang Puck Catering. The Wolfgang Puck Companies encompasses over 20 fine dining restaurants, Top 40 Restaurants in the U.S, premium catering services, more than 80 Wolfgang Puck Express operations, and kitchen and food merchandise, including cookbooks and canned foods.
CONTRIBUTION: Wolfgang Puck is active in philanthropic endeavours and charitable organizations, co-founding the Puck-Lazaroff Charitable Foundation in 1982. The foundation supports the annual American Wine & Food Festival which benefits Meals on Wheels; it has raised more than $15 million since its inception.
NET WORTH: $75 Million
RAY KROC
AGE DROPPED OUT: AGE 15
REASON: Kroc left school, lied about his age and became an ambulance driver during the first world war.
CAREER ACHIEVEMENT: Kroc was a milk shake machine salesman who sold machines to 2 brothers with the last name McDonald. The 2 McDonalds brothers owned a small milkshake and burger store and Kroc would later become the franchising agent for the 2 brothers who sold the first McDonalds franchise. Kroc became frustrated with the brothers' desire to maintain a small number of restaurants so in 1961 he bought the company for $2.7 million. And as they say the rest is history.
CONTRIBUTION: Kroc's foundation supported research and treatment of alcoholism, diabetes and other diseases. He established the Ronald McDonald House foundation and was a major donor to the Dartmouth medical school.
NET WORTH: $500 Million
COLONEL SANDERS
AGE DROPPED OUT: AGE 12
REASON: A hatred for algebra led to Sanders dropping out to go and work as a farm hand.
CAREER ACHIEVEMENT: Sanders had a string of different jobs and business ventures over many years which even included practising as a lawyer until he was barred due to a courtroom brawl involving himself and his client. Sanders then purchased a gas station on a busy highway and had the idea to capatilise on the traffic by building an attached restaurant that cooked southern style food. Sanders developed a fast way to cook fried chicken so patrons did not have to wait.
The restaurant and gas station was very profitable until a new highway route was built and Sanders lost all his foot traffic into the gas station and restaurant. This led to Sanders selling the land, gas station and restaurants for a %75'000 when it had been worth $165'000 just a year earlier. The sale was just enough to cover his debts and left him almost totally broke at the age of 66 and living on a monthly social welfare cheque of $109. With nothing to lose Sanders drove from state to state across America and approached hundreds of restaurants to sell the concept of his 11 herbs and spices chicken and the pressure cooker system to cook it quickly for fast profits.
After being knocked back by countless restaurants Sanders slowly gained clients of his methods who later turned into 400 KFC franchises and by 1964 at the age of 74 Colonel Sanders sold the rights to the KFC brand, recipe and cooking system for $2 million dollars and a lifetime annual salary of $75'000 per year.
CONTRIBUTION: By the time of Sanders' death, there were an estimated 6,000 KFC outlets in 48 countries worldwide, with $2 billion ($5.7 billion today) of sales annually.
NET WORTH: $3.5 Million
PETER JACKSON
AGE DROPPED OUT: AGE 16
REASON: Took an apprenticeship as an engraver in the photography department of a newspaper company.
CAREER ACHIEVEMENT: Jackson worked as an engraver for 7 years all the while saving up money to buy his first 16mm camera to actualise the may scripts and special effects he had formulated. After a string of decent films he garnered world wide notoriety, fame and fortune for the wildly successful film franchise the Lord of the rings.
CONTRIBUTION: Jackson has given $500,000 to stem cell research. He purchased a church in the Wellington suburb of Seatoun for about $10 million, saving it from demolition. He also contributes his expertise to a New Zealand film-making competition called 48 hours by annually selecting 3 "Wildcards" for the National Final.
NET WORTH: $600 Million
JAY Z
AGE DROPPED OUT: AGE 15
REASON: To commence selling drugs on the streets of Brooklyn
CAREER ACHIEVEMENT: With no major label to give him a record deal, Jay Z sold CDs out of his own car and along with 2 business partners, Jay Z used the profits of his drug dealing business to create Roc A Feller records as their own independent label in 1995. Jay Z then went onto to be one of the highest selling hip hop/rappers of all time and has parlayed into a multitude of successful and highly profitable business ventures in conjunction with the direct profits from his music, concert, merchandise and tour sales.
CONTRIBUTION: In 2003, Jay Z, together with his mother, founded The Shawn Carter Foundation, which has assisted eligible students facing socio-economic hardships through college.
NET WORTH: $600 Million
MARK WHALBERG
AGE DROPPED OUT: AGE 13
REASON: Whalberg had a very rough childhood on the tough streets of Boston in which crime was a natural part of his life and he'd even developed a nasty cocaine habit by the age of 12. A string of criminal offences led him to juvenile detention and school became a secondary thought in his troubled life at the time.
CAREER ACHIEVEMENT: Whilst less famous now, Marks older brother Donny was originally the most famous and successful Whalberg as an original member of the wildly successful and original pop boy band the new kids on the block. Fearing for Marks welfare Donny constructed a music career for his then no name little brother which led to a smash hit good vibrations which mark rapped as the head of his band Marky Marky and the funky bunch.
From the start his brother gave him in the music industry Mark then got the attention of talent scouts for the famous Calvin Klein underwear brand and Mark soon famously became a spokesman and ambassador for shirtless CK underwear campaigns. This garnered the attention of a movie producer who had Mark audition and later play a small role in a Danny Devito film called renaissance man. This role was well received and forged what has become an exceptionally successful film career with many consistent roles including strong performances and a great deal of commercial success as both an actor and also movie and TV series producer.
CONTRIBUTION: Actively involved in charity, Wahlberg established the Mark Wahlberg Youth Foundation in May 2001 for the purpose of raising and distributing funds to youth service and enrichment programs. Wahlberg is active with The Good Shepherd Center for Homeless Women and Children.
NET WORTH: $200 Million
QUENTIN TARANTINO
AGE DROPPED OUT: AGE 15
REASON: He lied about his age to get an ushering job in a porn theatre called Pussycate theatre.
CAREER ACHIEVEMENT: Tarantino worked for several years as a video store clerk who's love for movies was infectious to patrons coming by who'd accept Tarantino's recommendation to rent more obscure films.After taking acting classes and working sporadically on small TV and film roles Tarantino began writing screenplays. After some initial mild success Tarantino gained widespread exposure and critical acclaim when Reservoir Dogs screened at the Sundance festival which he wrote and cast himself in as part of a larger cast.
This exposure launched a career that would see Tarantino go onto to write screen plays for and often play small roles in films including Pulp Fiction, Natural Born Killers, From dusk till dawn, Kill Bill, Inglorious bastards and more recently Django unchgained.
CONTRIBUTION: Tarantino is a regular contributor to charitable organisations including UNICEF, The Elysium and Friars Foundation.
NET WORTH: $100 Million
I hope today's video has provided you with some inspiration and the realisation that success is not tied to traditional qualifications and there are many ways to become successful both financially and spiritually through doing work you love and aligns to your passions and purpose.
I hope today's video has shed some light on this topic for you and you may now have a better understanding of why women like the missionary position as opposed to just assuming she is a prude or only likes vanilla type sex. If you enjoyed this post, feel free to like, share and leave your comments below and keep tuning back into Improvemant.com for regular videos to improve yourself as a man.
And if you would like some help or guidance to improve or update your current your style and image, you can see all my men's personal styling and clothes shopping services here at myImage Doctor website.